Posted on: 14th June 2022, by Magrathea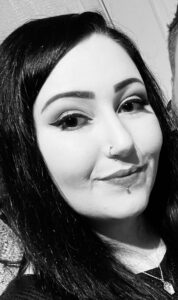 Louise Marsh : Porting Specialist
Louise joined us as a Porting Specialist in February this year so hasn't been with us long, but has made a big impact on our team already. Her role includes processing port orders and dealing with any porting enquiries
When asked what she enjoys most about working here at Magrathea, Louise told us "I have been learning something new every day. No two days are the same and each day comes with new challenges. There is such a friendly, helpful and knowlegable team working here and it's lovely to be a part of it".
We also asked what Louise least enjoys, to which she replied "I haven't found anything yet in the 3 months I have been here!"
We asked Louise what has changed in her time with Magrathea. She told us that not much has changed. However, the new porting portal is due to be rolled out soon and she is very excited to be a part of it and to be using it every day.
When asked what Louise finds the most challenging/rewarding in her role, she told us "I have not worked in the telecoms industry previously, I came from the motor industry which is very different. I did think I was going to struggle answering the phone due to not having the knowledge to answer the quick fire questions. However, I actually feel the opposite and feel very confident speaking to people on a daily basis and building relationships with our clients".
Outside of work Louise enjoys going to gigs/festivals and gaming, getting tattoos and spending time with her partner. She also left college with a diploma in art and design so she loves to be creative when she gets the time.