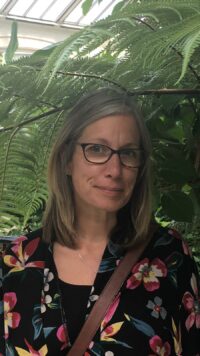 Posted on: 5th August 2020, by Magrathea
Careers at Magrathea: Abby Evely – Sales & Support Team
For this month's employee profile we caught up with Abby.
Abby joined the Magrathea team 4 years ago as part of our Porting team.  After learning the ropes and getting a good grounding in telecoms an opportunity came up for Abby to join our Sales & Support team where she has continued to develop her knowledge and skills.
Abby has an array of responsibilities from handling sales enquiries to managing a diverse range of support issues as well as getting involved in a variety of projects and tasks to support our clients.
Abby says;
"There is nothing about my job that I dislike, everyday can bring something new and I enjoy a new challenge"
In Abby's time at Magrathea she has seen a reassuringly low amount of change. Despite the companies continued growth and some new team members,  Abby enjoys working for a stable company where she can feel part of a team for the long term
"With the current situation, like most companies, it has been a challenging time for all of us.  We have adapted to the new way of living and working from home, but Magrathea made this transition smoother and easier for us all to cope.  We have an excellent team here at Magrathea"
Abby claims the most rewarding thing about her job is seeing the end result from any issues raised and hearing how satisfied our customers are.
In her spare time Abby enjoys keeping fit by cycling, running and walking with her family.  She also  enjoys a good book, cooking and gardening.  Abby is our go-to seamstress with her excellent crafting skills producing many hats, toys and even environmentally friendly Christmas cracker hats for the office!