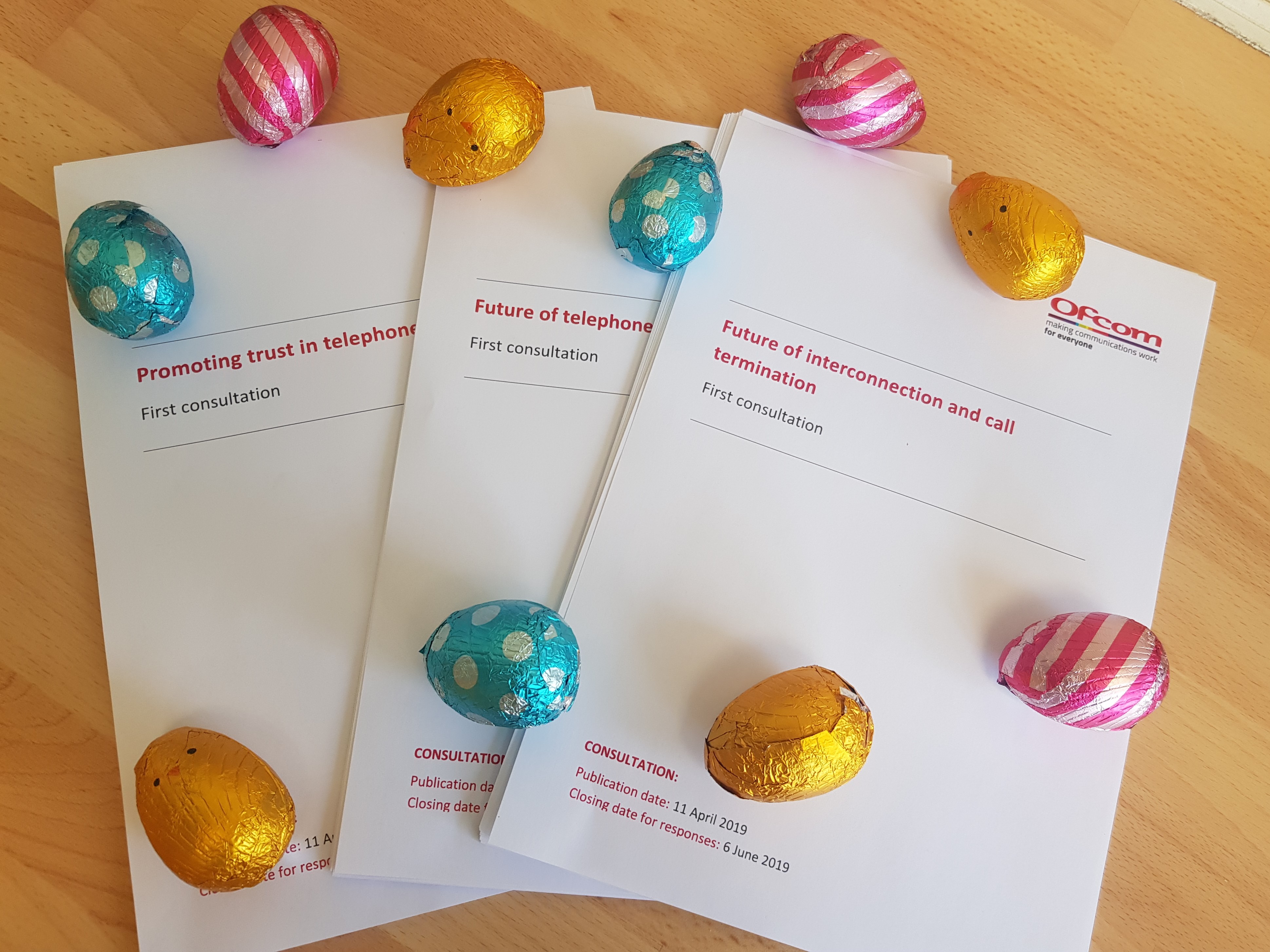 Posted on: 18th April 2019, by Magrathea
Ofcom have recently launched three consultations which are short (by usual standards!), concise and on the surface appear quite simple.  However, these three documents are among some of the most critical we have seen out of the regulator in recent years.  These consultations are not a surprise, they were promised in the Annual Plan and we are delighted that many of our areas of interest and our concerns, after many years of campaigning, are being opened up for discussion.
It is clear that Ofcom has realised that the communication sector is evolving at an ever increasing pace and we are on the verge of a seismic shift in how users access, pay for and consume services.  But this isn't just a consumer issue, there is also significant impact on the underlying carrier networks and the service they in turn provide to telephony service providers.  It is crucial that we all embrace new technology to remain efficient and reliable, but it's also vital that we maintain a competitive environment in which innovation and choice can continue to thrive.
The key focus points of the three documents can be briefly summarised as follows:
The future of telephone numbers:  Geographic relevance of number ranges and revenue share on 08/09 ranges.
Promoting trust in telephone numbers:  Common numbering database to improve CLI validation, porting and number management.
Future of interconnection and call termination: Regulation of BT interconnect, BT's migration plan to all-IP, termination revenue on geographic numbers and technical standards.
As you can see, these are the topics that provide the foundation of many of our businesses and therefore it's critical that we all consider the consultations carefully and submit a response to Ofcom to share our views.  If anybody would like to discuss the various suggestions made in the documents and how they may impact you and your customers please don't hesitate to give us a call.
Meanwhile, happy reading!