Posted on: 3rd October 2023, by Magrathea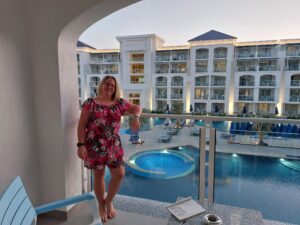 So, this month we're catching up with Charlotte who is part of our client focus team; many of you will have spoken with her on the phone and will know how passionate she is about her work.  Having been with us for a while we were intrigued as to what she thinks and feels about working here:
What's your favourite thing about working for Magrathea?
 Every day is different and you are never too sure what challenges the day will bring. Magrathea is like a second family to me; everyone is kind, caring and very supportive. It is a great company to work for and I can't quite believe that I have been here for 9 years now; time has flown – I love it.
What keeps you motivated at work, and what advice do you have for newer members of staff?  
I love new challenges and tasks and Magrathea provides plenty of those.  We also have lots of fun together and last year we all really enjoyed our 21st Mag birthday party.  The advice I would give to anyone here is just be yourself as everyone is kind and friendly.  We are a strong team and there is always someone to reach out to for help.
What do you do in your spare time outside of work?
Keeping active is really important to me. In lockdown I took up running for my own mental health and in June 2021 I ran a virtual half marathon and raised £750 for the charity MIND. I still enjoy running and I also go to the gym and a Zumba class.  I also like to relax with a good word search and love going on holidays especially to sunny places.
Where do you see yourself in two years?
In 2 years time I see myself still working for Magrathea; things are changing in telecoms so I'm looking forward to more challenges and projects coming my way.
Well Charlotte we think you're a star in work and also for raising money and awareness for such an important cause – you certainly deserve those sunny holidays.