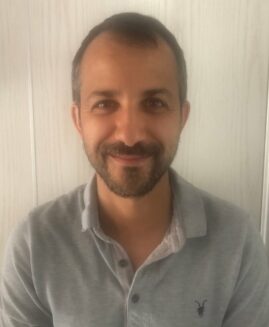 Posted on: 6th October 2021, by Magrathea
Careers at Magrathea: Bruno Orfao – Senior Systems Administrator
Bruno is another member of our team who joined during lockdown, earlier this year.  Despite a fully remote induction process, Bruno has slotted in to the team seamlessly and has become a linchpin to us already.
Bruno's role is Senior Systems Administrator and that makes him responsible for managing and supporting our internal networks and infrastructure.
When we asked Bruno what he has mostly enjoyed so far, he said:
'The great nature of all people working at Magrathea as they are all very friendly and nice with a common goal of helping each other to achieve a great end result'.
Bruno very kindly tells us that, so far at least, there is no part to his role that he doesn't enjoy so that is a good start!  His role is busy and varied and now that we are using our office again he is able to build even further on the training and mentoring element of his role which he also enjoys and which helps our team stay current.
Bruno said the most challenging/rewarding part of his job is:
"The vast variety of technology you touch, from VMware to Linux, to networking, you are never a one trick pony!"
In his spare time Bruno is an avid listener of music and enjoys tinkering with cars.