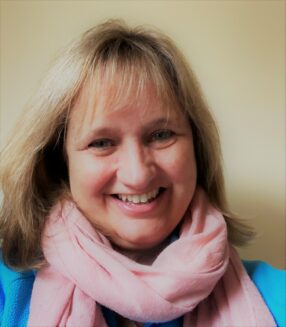 Posted on: 17th May 2021, by Magrathea
Careers at Magrathea: Alison Kerevan – Porting &  Sales Support Team
Alison joined Magrathea back in 2018, working both in porting and sales support. Alison really likes that every day is different; there's never a chance to be bored in either role.
Alison said:
"Everyone here is very supportive of each other and that has been especially important over the last year or so.  It's a great working environment".
At the moment the only thing Alison truly doesn't like is she misses being in the office with the people she works with, but hopefully that will be possible very soon.
When we asked Alison what is the biggest change she has seen since starting with Magrathea she said:
"The biggest change has to have been in the last year, everyone can now work from home but Magrathea has a strong culture of continuous improvement / evolvement, so change is just part of Magrathea's DNA. It means there's always something new to learn and new people to meet".
Alison thinks the most challenging part of her role would be the number porting process, she says it is "completely reliant on humans in every network to make it work properly so the challenge and reward is helping to ensure it works as it should for our clients".
Outside of family life Alison doesn't have too much time at the moment for hobbies, but she enjoys reading a good crime thriller and getting out walking the dog.  Alison volunteers as a chair of governors at a local secondary school because she is passionate that everyone should have access to a great education.