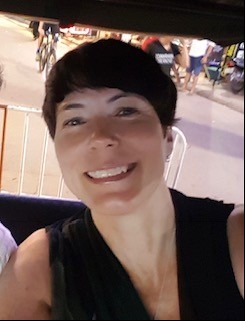 Posted on: 9th November 2020, by Magrathea
Careers at Magrathea: Ashley Farr – Sales & Support Team

This month we have been speaking with Ashley who works in our Sales and Support team as well as being our Carrier Relationship Manager.  Ashley joined Magrathea back in 2006 when she decided on a career change from the travel industry.
Ashley primarily supports carrier management and industry level involvement with number portability including acting as an escalation path for our in-house porting team.  She is also greatly involved in the work we do around fraud, both from a carrier and a customer perspective.
Ashley says:
"I enjoy every day being different, you never know what a day will bring.  Sometimes it's technical like obtaining SIP traces, sometimes it's writing a presentation for training or dealing with an escalation on a complicated porting matter".
"I enjoy working with the Magrathea team, although we haven't seen much of each other since March and I miss that".
Over her time with Magrathea, the biggest change Ashley has seen is how much we have grown and developed into an influential voice in the industry.  Our membership of associations such as ITSPA, FCS and NICC help us stay on top of key matters whilst having input into future strategy.
Ashley would say the most rewarding part of her role is resolving problems for customers, Ashley feels a sense of achievement providing good service to customers.
Ashley says:
"I get a buzz when dealing with fraud queries, knowing we have prevented fraud and stopped others being a victim of fraud".
When Ashley is not working she enjoys swimming and horse riding, particularly since she recently started to share a very cheeky little Welsh cob called Harry.  Ashley also enjoys art classes, loves to travel (she is planning trips to Madagascar and South Africa next year, Covid permitting) and she is a science fiction fan, both reading and watching.