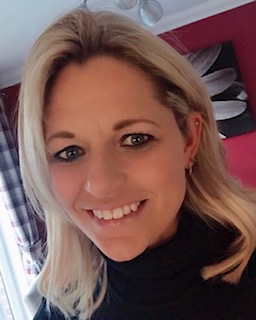 Posted on: 6th April 2020, by Magrathea
Careers at Magrathea: Vicki Peskett – Executive Assistant

Vicki has only been with Magrathea for a few months but is already having a big impact.  Her role as Executive Assistant to the Directors has helped to relieve most of the admin pressure from the team and allow the Directors to fully focus on business-critical work.
Vicki manages emails, calendars, recruitment, marketing and is involved in many other ad-hoc projects but admits her favourite tasks are the more creative ones like preparing presentation packs and training literature.
Whilst Vicki will tell you there are no parts of the job she dislikes, she does admit that some of the new areas for her learn such as obtaining and analysing data were a new challenge for her and she is still learning lots of new skills.
Vicki says "she does enjoy learning and is always up for a new challenge".
Vicki has had number of different roles over her career including Groom at a stable yard, Project Manager and Security Analyst.  She became a PA after joining a friend's business part-time and realised this is the path she wanted to take. Vicki now has nearly 10 years' experience including periods working with high profile clients as well as top executives of a large technology company.
Vicki has two children, aged 8 and 15, as well as a nutty dog that all keep her very busy and active.  Having had a love of horses for many years Vicki is hoping to be back in the saddle soon after undergoing a recent knee replacement surgery.