Posted on: 5th April 2022, by Magrathea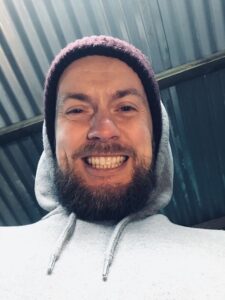 Careers at Magrathea: Robin – Client Support Specialist
Robin is one of our newer members of the team, joining just two months ago, but he has already slotted in perfectly.
Robin's role as a Client Support Specialist requires him to  works alongside his colleagues to assist our clients in a number of areas from deciding which products they need through to dealing with faults or accessing new features.  He is part of the team that enables the smooth and seamless running of our clients telephony needs.
When we asked Robin what he enjoyed most about his job, he said:
'Being surrounded by a friendly, helpful team who are all so supportive and encouraging of ongoing and furture growth'.
Robin shared with us that the only thing he doesn't enjoy in his time here so far is being hissed at by the large territorial geese when he takes a walk round the local lakes on his lunch break!   We think that's pretty good feedback for us so far.
When asked what he finds the most challenging or rewarding element in his role, Robin told us:
'The most challenging aspect so far, is learning about a new industry and the nuances behind how everything goes together within our company. This however becomes a positive with the satisfaction that I get from being able to bring a positive worth to the team as I continue to learn'.
In his spare time, Robin enjoys working on various car and motorbike projects, claiming that a few skinned knuckles test his otherwise gentle composure!