Posted on: 26th July 2022, by Magrathea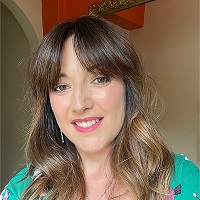 Louise Goldsworthy : Personal Assistant
Louise has been working here at Magrathea since February this year. She is PA to the MD and thoroughly enjoys her role.
When asked what she enjoys most about her role, Louise said "I like how varied my day is. I haven't been in this industry long, so there's a lot to learn. I also really like that everyone is encouraged to expand their knowledge wherever possible."
We asked Louise what she least liked about her role, and after a long think, she told us that she couldn't think of anything that she doesn't like.
Louise was also asked what has changed at her time at Magrathea, she told us that "the systems used are constantly being worked on and improved to make each process more streamlined and user friendly."
When we asked Louise what she finds most challenging/rewarding in her role, she told us that "the most challenging thing I find is working out what all the acronyms mean. I find completing tasks successfully the most rewarding part of my job, especially when it helps someone in their role."
We asked Louise what she likes to do in her spare time, she told us she " likes to spend time with her friends and family, and take her 2 children out and about to experience the amazing places we have in England."