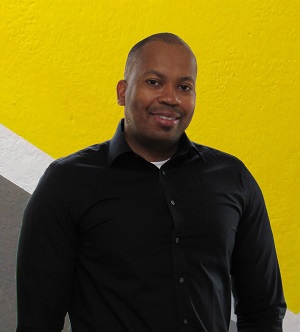 Posted on: 1st October 2020, by Magrathea
Careers at Magrathea: Chamah Dalien – Technical Support Engineer
This month we are joined by Chamah who is one of our Technical Support Engineers.  Chamah joined Magrathea in June 2019.
Chamah's role can bring something new for him each day with his responsibilities covering everything from dealing with IT support issues for our team right through to second line support for our clients, assisting with a wide variety of faults as well as pre and post sales queries.
Chamah says:
"Every day can be challenging, every day brings something new, like with most new technologies surrounding the market, it is understanding how it works and applying my knowledge to make it compatible with Magrathea standards".
Chamah would say his least favourite part of the job is the bureaucracy and regulations we have to work with in this industry, but he appreciates it is really important and ensures the job is done right.
Chamah has found with the recent pandemic and working from home, the company has adapted well and have been very supportive to our new way of working and keeping the team's spirits strong.
"The most rewarding part about his role is finding innovative ways of approaching a problem and helping the team solve an issue".
Outside of work Chamah enjoys traveling around the globe, discovering new customs, and most importantly the variety of food!  His love of photography ensures he has long lasting reminders of these experiences.